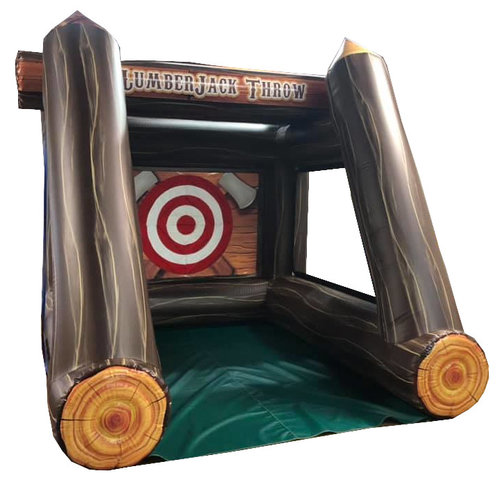 Axe Throwing Game

Axe throwing may be the latest craze, but it can be dangerous... unless you get the INFLATABLE axe throwing game from Best Jump that's perfectly safe for both adults and kids of all ages! Now you can throw axes all over the place and have a blast with no worries!

Compete against friends, family, coworkers, or just watch the kids go at it. The velcro target and soft velcro axes make the game a lot of fun for any type of event, but especially corporate events, company picnics, fundraisers, and more.

Includes a velcro target and soft foam axes.