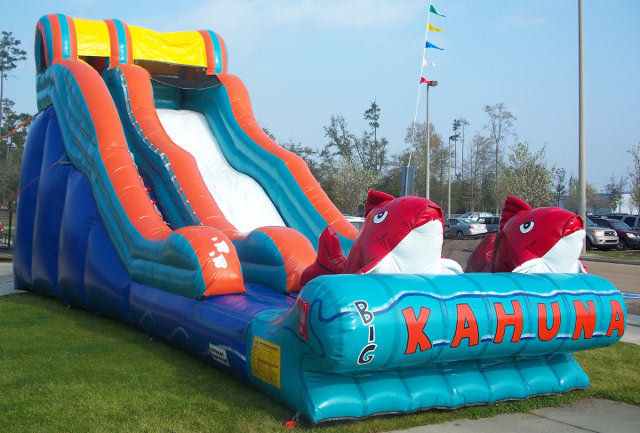 Big Kahuna 18-foot Water Slide
The Kahuna is BIG FUN!
The BIG KAHUNA is one of the most popular water slides of all time, and it's easy to see why... It has the tallest upper platform height of any 18-foot slide and features an extra-long sliding lane with a midway hump that makes you catch some air right before landing in the splash pool. It's fun for both kids and adults.
Setup Requirements: Approx 40' deep x 20' wide flat ground with 19' of overhead clearance at the
rear, one electrical outlet within 125 feet, and a hose faucet.
Specifications
Size (Length x Width x Height)
35' x 14' x 17'
Recommended Ages
3-adult
Max weight capacity (per person)
200 lbs.
Max number of occupants
Only 3 peole allowed on slide at any one time