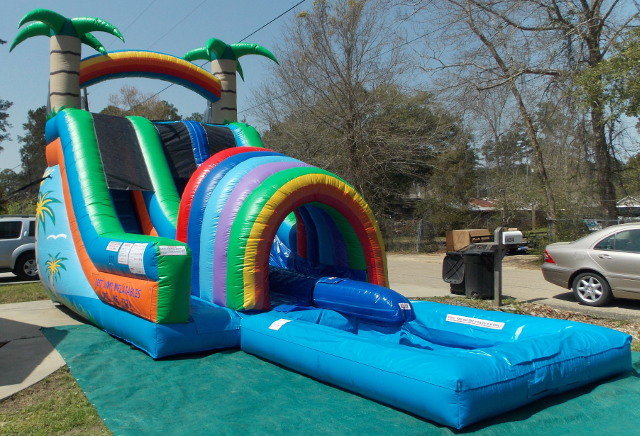 Double Funnel Tunnel
Twice Fun with this Slide!
This slide features two lanes than slide down through a tunnel and into an 18-inch-deep pool. Two kids at a time can race against each other side by side. This is a great slide for parties with lots of kids because it can handle twice the traffic than any single-lane slide. (Not recommended for groups of older teenagers or adults, although anyone up to 175 pounds can safely use it)
Setup Requirements: Approx 35' deep x 20' wide flat ground with 20' of overhead clearance at the rear, one electrical outlet within 125 feet, and a hose faucet.
Specifications
Size (Length x Width x Height)
28' x 12' x 18'
Recommended Ages
3-12
Max weight capacity
175 lbs. per person / 700 lbs. total
Max number of occupants
Only 4 people allowed on the slide at any one time