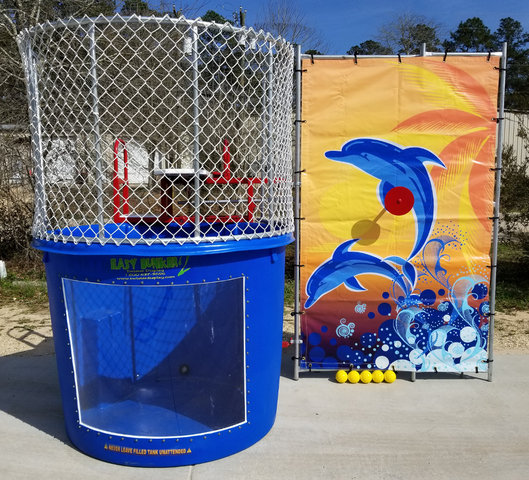 Dunk Tank
A dunk tank rental is a great way for people to blow off steam by dunking the boss, the principal, mayor, or the local "celebrity" at fundraisers, fairs, festivals, school events, and company picnics. It's become somewhat of a tradition, and can be a great way to raise money or just attract a lot of people to your event. The more popular the person being dunked is, the more people will want to line up for a try at dunking them!

Our dunk tank rental is set up where you want it and filled with a nearby water source (customer provides the hose).
It has a plexiglass window in the front so you can see the person being dunked, and it comes with plenty of extra balls.
When the event is over, simply open the drain valve and walk away. Our crew will come back after the water has drained to pick it up.