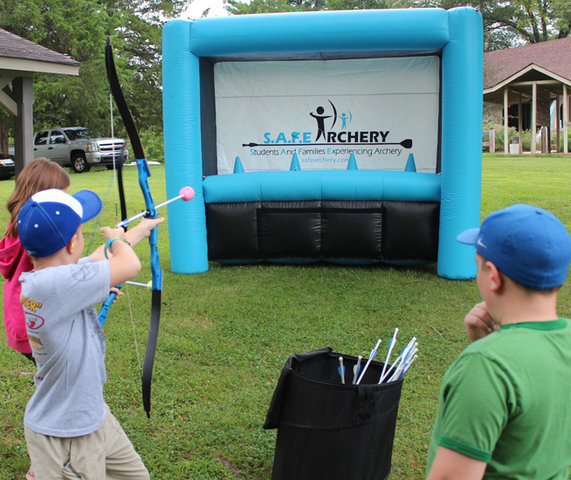 Hoverball Archery Game
Hoverball Archery is an awesome new game that 's attracting attention wherever we take it. Getting your hands on a bow and arrow and taking aim at balls floating in midair is a great introduction to archery for newbies and a fun challenge for sharpshooters. The blunt foam-tipped arrows are very safe and will not hurt anyone.

The hoverball game is a perfect addition to any party or event, no matter how big or small. You get two bows, 16 arrows, and the target has 4 hovering balls to take aim at. We even have lighting built in for nightime events!

Target measures 10' wide by 8' tall by 4.5' deep.