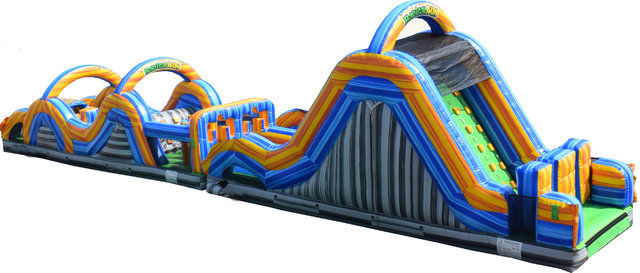 Radical Run 65-Foot Obstacle Course with Rock Climb Slide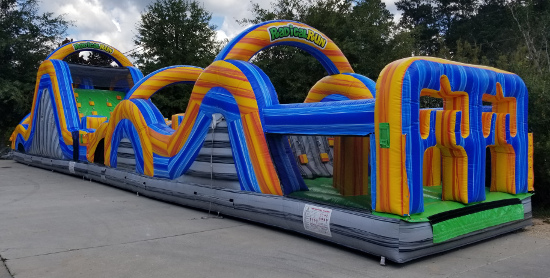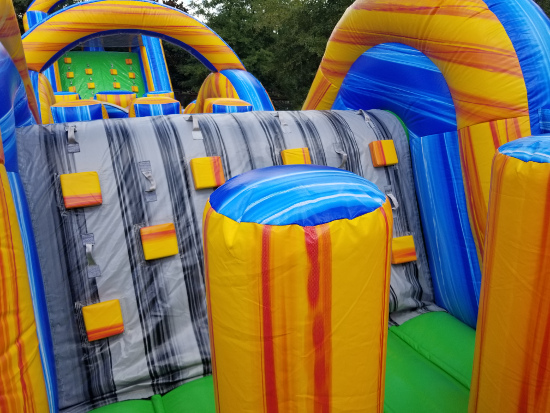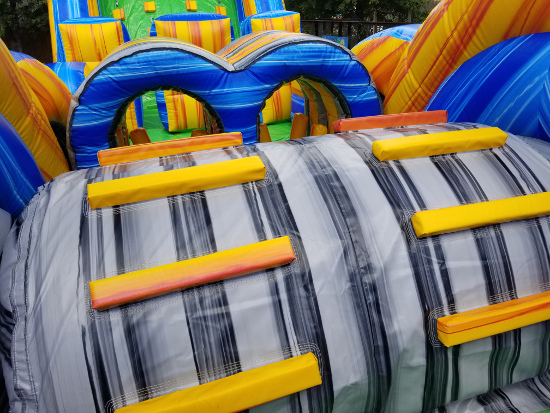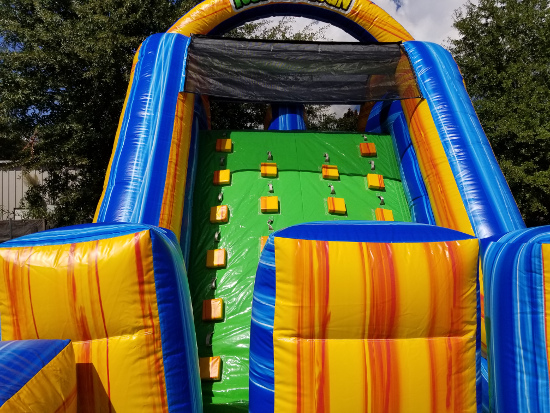 This version of our popular Radical Run features 65 feet of radical obstacles and a giant 16-foot-tall rock climb feature with a double lane slide. Participants are challenged with
a wide variety of challenging obstacles such as tunnels, pop-ups, logs, sqeeze-throughs, climb-overs, and the two different slides. It also features the very unique person-shaped hole to jump through! This is great choice for schools, churches, company picnics, neighborhood parties, or charity events, but can still fit in some backyards.
Setup Requirements: Approx 65' x 15' of flat ground with 16' overhead clearance and a two electrical outlets on seperate circuits.
Specifications
Size (Length x Width x Height)
65' x 11' x 16'
Recommended Ages
3-adult
Max weight capacity (per person)
200 lbs.
Max number of occupants
6