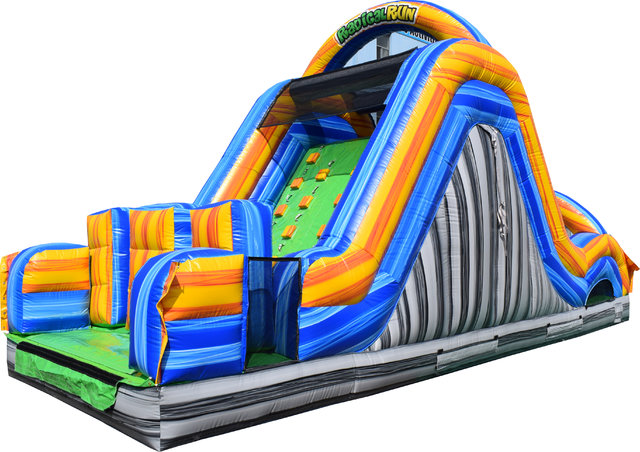 Radical Run Rock Climb Slide
This is a rear-loading rock climb slide featuring squeeze-through obstacles, challenging two-person rock climb simulation, and a double-lane dry slide.
This can be rented as a stand-alone slide, but it's even better if you choose one of the 2-piece or 3-piece obstacle course configurations. (see the Obstacle Courses Category for more details).
Setup Requirements: Approx 40' x 15' of flat ground with 16' overhead clearance and one electrical outlet (we provide extension cord)
Specifications
Size (Length x Width x Height)
30' x 11' x 16'
Recommended Ages
3-adult
Max weight capacity (per person)
200 lbs.
Max number of occupants
2