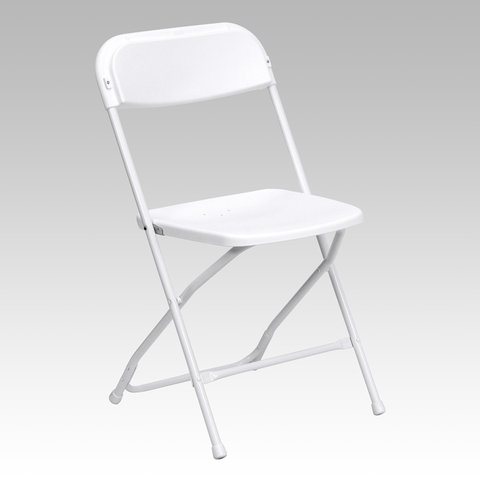 White Plastic Folding Chair
Need extra seating for your party or event? We have you covered. These white plastic folding chairs are heavy duty and can be placed indoors or out. We thoroughly clean and sanitize our chairs between rentals, so you can rest assured the chairs will be ready for use and up to your standards.They are perfect for backyard parties where extra seating is required.
All table and chair prices INCLUDE delivery and pickup (minimum order amount applies). Our table and chairs are clean and in excellent condition.